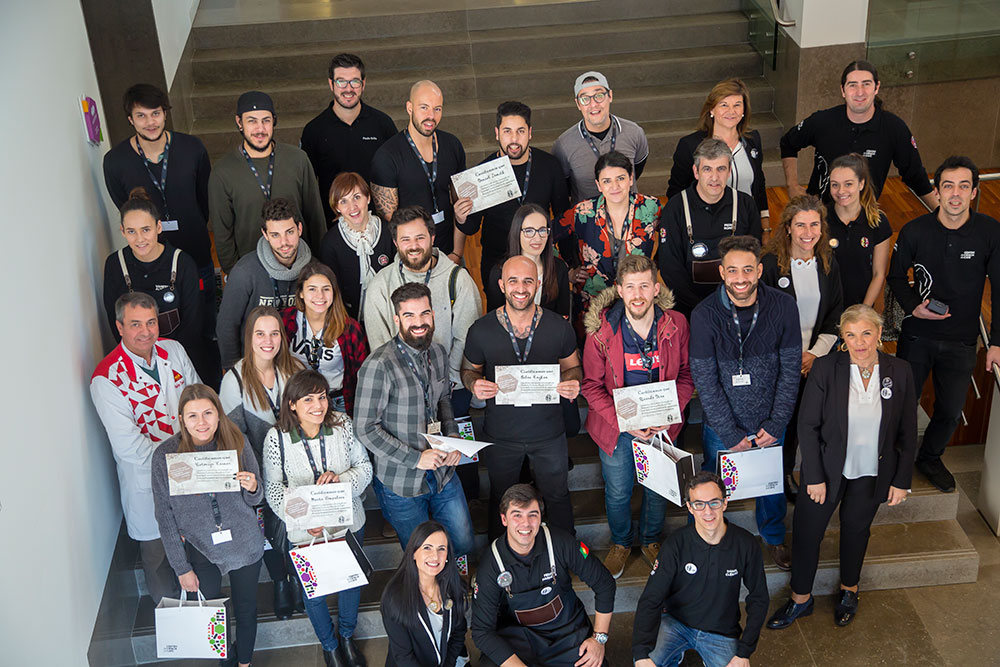 "100 Ways" to learn about coffee
How much science fits into a cup of coffee? It was to find out the answer to this question that, on February 1st, part of 100 Maneiras team went to the Coffee Science Center in Campo Maior. Opened in 2014, with a total area of 3426 m2, this museum space with unique characteristics in Portugal and the world was born from the desire of Commander Rui Nabeiro, founder of Delta, to create a space totally dedicated to transmitting the knowledge about coffee.
During a day, 19 members of our team had not only the opportunity to discover more about the history, culture and world of coffee, but also to put into practice the knowledge acquired, with a training session in coffee preparation and extraction techniques and a coffee mixology module led by Pedro Marmelo, barista of the Coffee Science Center, who won first place in the Portuguese Baristas Championship 2017 and will represent Portugal at the World Championship in June this year. The competition reflects the increasing recognition of these professionals, specialized in high quality coffee and who also develop new coffee based drinks.
The goal of this training was to continue to improve and specialize the service provided in the 100 Maneiras restaurants and prepare the opening of the new restaurant of the group, expected to take place in the first quarter of 2018. More news soon, very soon…