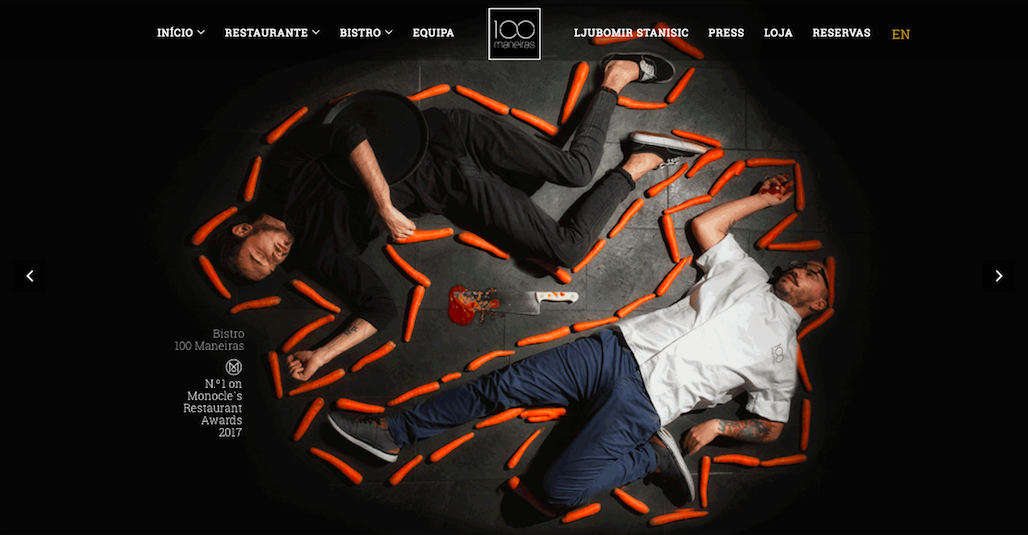 100 Maneiras wins two W3 Awards
The 100 Maneiras website was awarded this week with two W3 Awards, given by the Academy of Interactive & Visual Arts. Launched in 2017, the site was honored with the Gold for "Visual Appeal – Aesthetics for Websites" and Silver for "Copy or Writing for Websites".
Directed by Mónica Franco, with art direction by Vasco Branco, webdesign by Inês Pereira, texts by Laura Patrício and Mónica Franco and photography by Fabrice Demoulin (and including archive photos by Sérgio Rosário, Constantino Leite and Aleksandar Mijailovic), the site also includes the work of makeup artist Joana Moreira and the support of Rodrigo Leão, who kindly gave the song "Espiral II" for use on the website.
The W3 Awards are held annually, with the goal of honoring "superior creativity on the web" and recognize "the individuals behind award winning web sites, web advertising and web video". The competition is judged by the Academy of Interactive & Visual Arts, founded in 2001 and composed of more than 600 professionals from 15 countries. Currenlty on its 12th edition, this year the competition received more than 5000 entries from all over the world. Among this year's "Best-in-Show" awards, was the UNICEF Australia website (created by Adrenalin), the Accuweather iOS app, the National Geographic CHASING GENIUS site (created by Artemis Ward ) or the work of WWE on social networks.