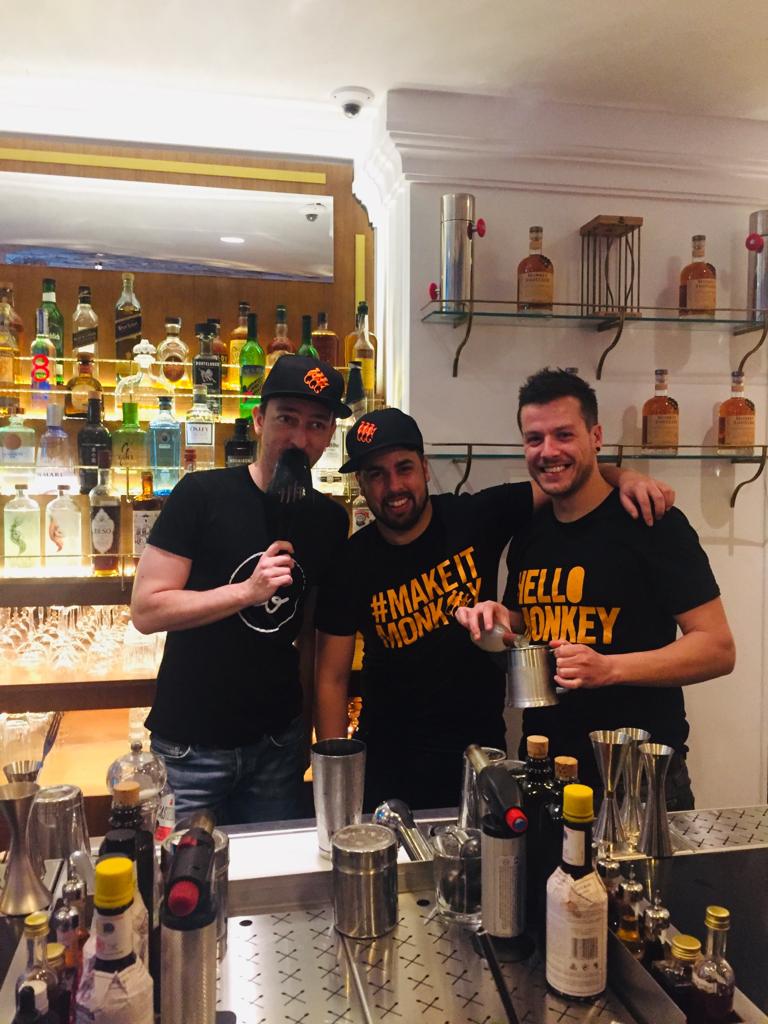 A roadtrip with 100 Maneiras spirit
Shakers, cups, many bottles of Monkey Shoulder and a an "i-claw": this was the luggage that Jorge Camilo and Daniel Zamith, chef and sous-chef of Bistro 100 Maneiras' bar, took with them for "The Coolest Bartender Roadtrip". For three weeks, the bartenders visited bars throughout the country, invited by the whisky brand Monkey Shoulder, to present to Portugal the 100 Maneiras cocktails and the new "i-claw": a special claw designed by Monkey Shoulder to pick up ice. The itinerary included the cities of Porto (Royal Cocktail Club and Boa Bao), Faro (Hotel Faro) and Lisbon (Boa Bao, Red Frog, Metro e Meio and The Coach).
And if in a road trip we invite tho who host us to visit us later, this is what happened as well at the last stop of this journey, on December 15, at the Bistro 100 Maneiras. Behind the counter, Jorge and Daniel were joined by bartenders from many of the bars they visited, including also a guest coming from the other side of the world: Roman Foltán, former head bartender of the Atlas bar, in Singapore (8th place on the "50 World Best Bars"). The czech bartender, included on Forbes' "30 under 30"  in 2015 and named one of the Top 4 bartenders in the International Bartender of the Year 2018, was one of the presences on this special matinée, open to the public, which reunited, in the heart of Chiado, some of the best professionals of the national cocktail art.
Those who wish to have a taste of what was served can still do it, every day between noon to 2am, with "Over my Shoulder" (with whisky Monkey Shoulder, Ancho Reyes, St. Germain, mezcal Siete Misterios, grape juice, lime juice, citrus gum, cinnamon gum, ginger and peppermint), which is part of the menu of Bistro 100 Maneiras' bar and one of more than 20 cocktails included in the new menu just released at this counter overlooking Chiado.