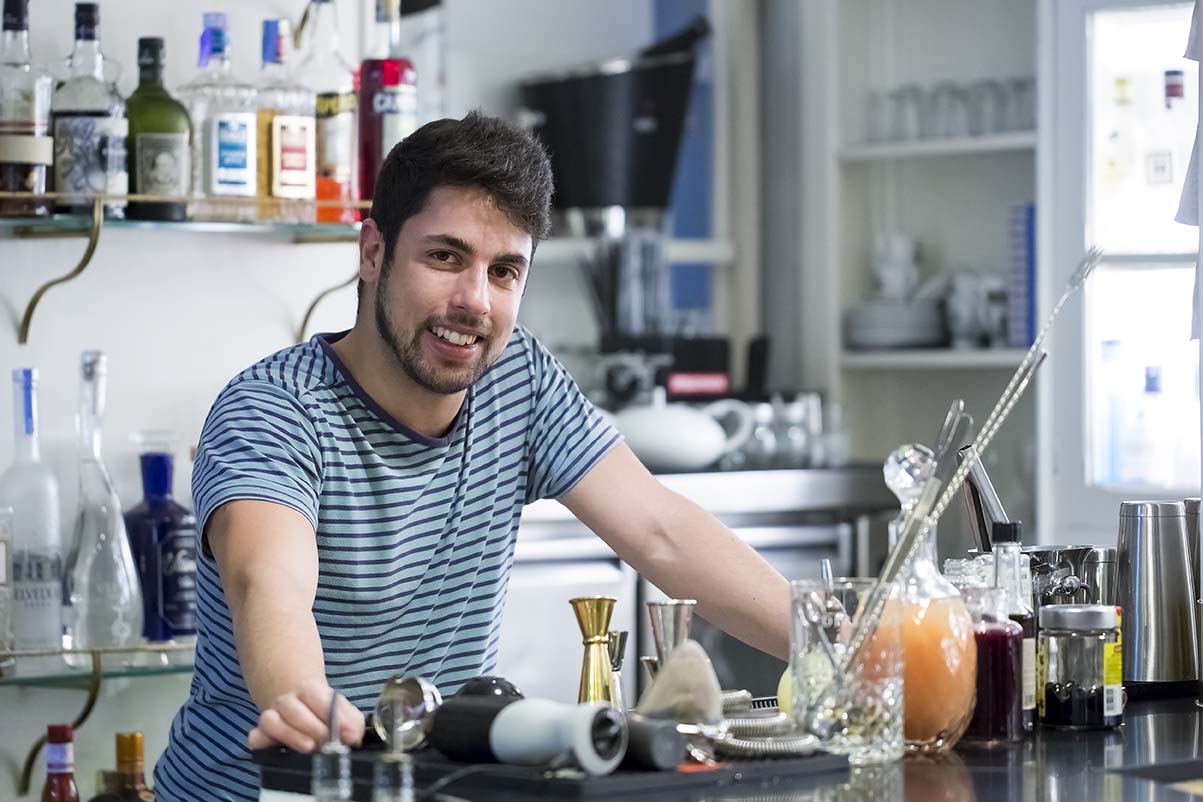 Daniel Zamith chasing Eldorado
With each sip, a journey. To South America, Africa and Asia, without ever leaving Europe. Without ever leaving Portugal. Eldorado is a legend. But now it's also a cocktail signed by Daniel Zamith, bartender of Bistro 100 Maneiras since 2012.
The "elixir", which becomes available from tonight at Bistro 100 Maneiras,has pineapple, tonka bean, pistachio and Johnnie Walker Gold Label Reserve. With this legend in liquid state, Dani competes at the Diageo Reserve World Class, a bartending competition present in 60 countries that, since 2009, distinguishes the World Class Bartender of The Year.
We cheer for him. We drink with him (every night at Bistro 100 Maneiras).