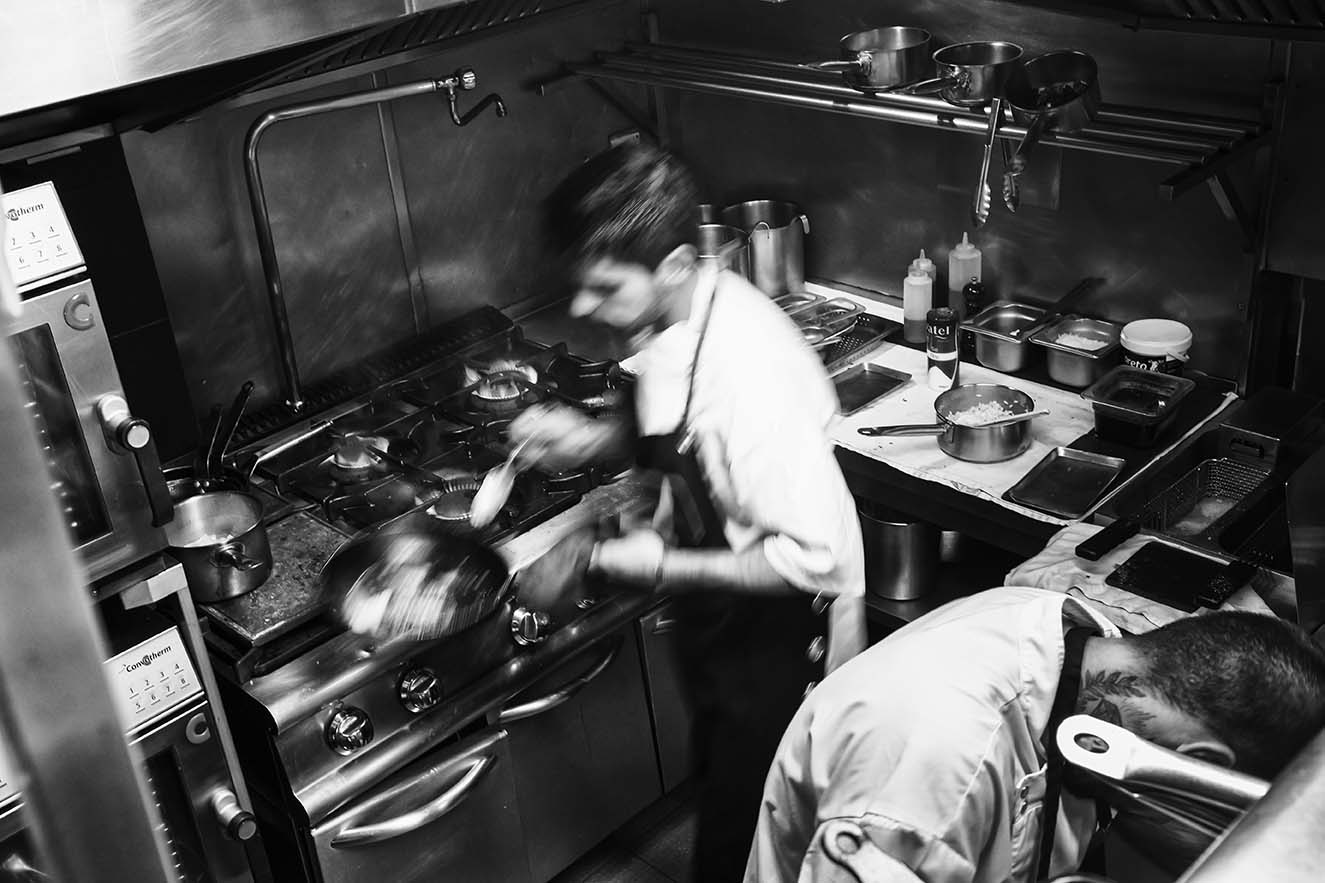 There will be Blood at Bistro
May is the month of Blood n' Guts, with the fifth edition of the festival coming to Lisbon. Created by Paulo Barata and Ana Músico, the fifth year of Blood n 'Guts remains faithful to its founding principles, seeking to bring to Portugal the sous-chefs of the best restaurants in the world and young talents on the rise for a series of experimental dinners with the aim of sharing the best of today's gastronomy.
This year, for the first time, the irreverent festival made by and for irreverent people will be spread throughout the city, with 3 restaurants joining the 1300 Taberna, the usual host of the Young Chefs With Guts dinners. The kickoff will take place on May 14 and the stage will be Bistro 100 Maneiras. Sharing the space in the kitchen there will be Milton Anes (Lab), Chase Lovecky (The Clove Club, London), Leandro Carreira (London, London) and Fábio Quiraz (Paparico) for an exclusive dinner with limited access to 55 people. The next dinners will take place at Alma, Ritz Varanda Four Seasons and 1300 Taberna.
But the festival isn't limited to these kitchens. Another novelty of this edition is the Lisbon Food Festival: a two-day gastronomic festival where the general public and around 20 chefs meet to celebrate their version of street food. Happening on May 6th and 7th, in the Creative Hub of Beato, the festival's final day will also have with the participation of 100 Maneiras – and the usual creativity that is part of chef Ljubomir Stanisic's restaurants.
Tickets for the Lisboa Food Festival and reservations for the Young Chefs With Guts dinners are already available at http://www.sanguenaguelra.pt/