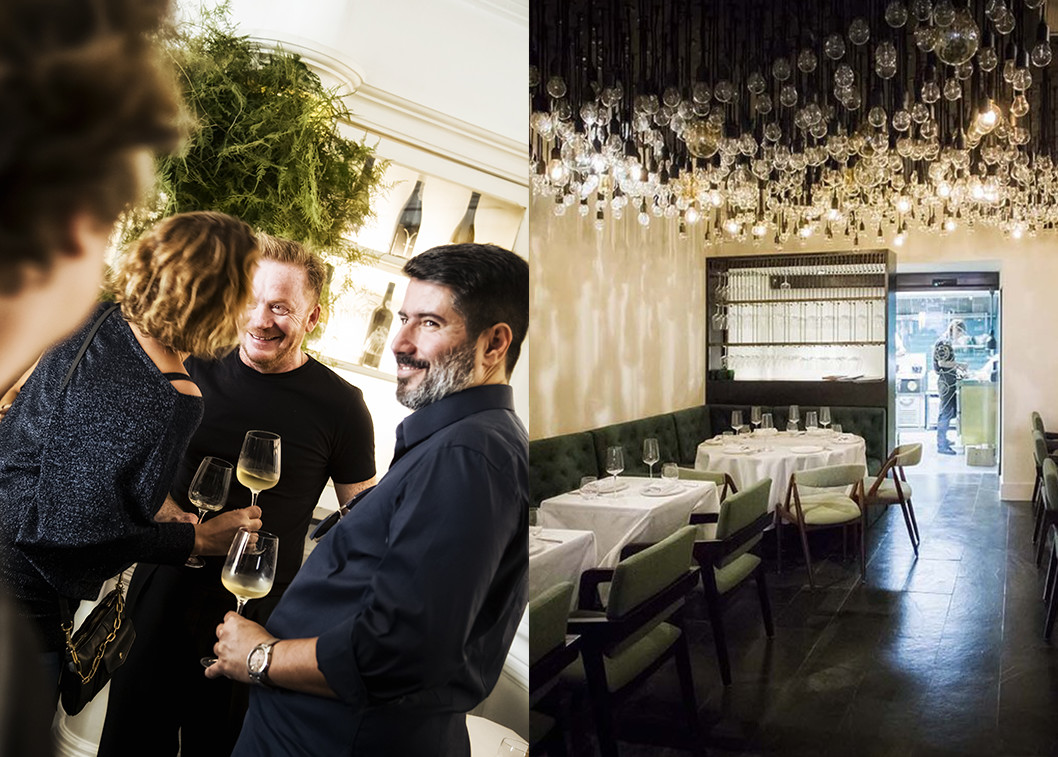 LET'S ROAST, BISTRO!
Bistro's party-days are back!
On December 10, from 12pm to 3pm, this emblematic house in Chiado, first place on 2017 Monocle's Restaurant Awards, opens its doors for comfort lunches among family and friends, roasts and great wines.
"Let's Roast, Bistro!" is the new concept for weekend lunches at this historic Lisbon house, with a menu designed for couples, to be enjoyed twice as much and bring company to multiply.
With two floors and capacity to host around 70 people, Bistro 100 Maneiras is a hymn to pleasure. And this characteristic is emphasized at lunchtime on weekends.
We start this journey with "Bite me Up": Ria de Alvor oysters, Potato skins or the Portuguese beef-stew croquettes, surrounded by works of art, between the panels by Guilherme d'Eça Leal and the post-modern installations by Mário Belém.
On this historical Art-Déco building, we proceed at cruising speed with "Sharing is Caring": Brioche and Pasteta or the Organic beetroot tartare with azorean cheese.
In one of the oldest restaurants in the country, recently renovated by Rebeca Perez, from Tabula Rasa Design Studio, we drive through "Le Mains": Organic pork rib, Angus short rib BBQ, Organic chicken BBQ or Peniche swordfish rib.
To reach your destination with a "Happy Ending", we suggest the Homemade tart, the Cheese foam and guava sorbet, the Hazelnut soufflé and salted caramel ice cream or the S. Tomé & Príncipe's organic chocolate mousse.
In this atmosphere of opposites, where old and the new have the perfect match, in this Bistro (not Bistrô!) which means "clean and clear", chef's Ljubomir Stanisic, Manuel Maldonado and Eugeniu Musteata created a menu with the same dynamic.
Every week we will have a special guest to join us for these special lunches. A VIP – Very Important Wine! In the premiere, VIP will be some unique wines from Fita Preta Winery, by António Maçanita.
This Roast starts on December 10, between 12pm and 3pm, at Bistro 100 Maneiras. And it will happen every Saturday and Sunday, at the usual place.
Menu for two "Let's Roast, Bistro!": 80€
Reservations: +351 910 307 575; info@100maneiras.com