MESSAGES
IN BOTTLES
Dishes served in a glass, liquid stories, relationships sealed in white ou red
To Ljubomir Stanisic, wines are like family. Present in the good and bad times, in the good and bad meals, and always present in every dish he creates, at home or in his restaurants.
The cook's relationship with wines began in 2000, three years after arriving in Portugal, coming from a country that had no great wine tradition. It was love at first sight. First he drank (a lot), then he learned to taste them, to smell them, to characterize them, to know them "intimately". Until he committed forever. In poverty and wealth, in health and sickness, in sadness and happiness…
When he opened his first restaurant, 100 Maneiras in Cascais, he also opened himself to a new challenge: to think food from the wines – and not the other way around. Fourteen years later, this remains one of his favorite "games". Taking place in Bistro 100 Maneiras, some wine events became almost historical, like the dinners created around the creations of the Douro Boys and of Barbeito, from Madeira.
Ljubo started to play around the barrels in 2008 and, since every play is better when shared, he decided to invite one of his best friends to play along.
Nuno Faria, his partner and one of his best friends, wine expert and responsible for the liquid area of the restaurant, became an inseparable companion in the tests, tastes, mixes and discussions. Because if two can noses smell better than one, two alcohol-fed heads will have a lot more fun!
The 100 Maneiras signature wines were another (good) excuse for a few (many) trips around the country. Alentejo, Douro, Lisbon, Azores and Minho are points on Ljubo's (and 100 Maneiras) wine map. But the creation of his own brand of wines was also another excuse to do the usual: to put family and friends to work. Because creativity in 100 Maneiras never comes alone. And you never know who created it first…
My wines are my reflection: they have structure, they will never be indifferent to anyone. Either you like it or you don't. They are wines to eat, to accompany with food and they work perfectly with the kind of cuisine that I practice.
Explains the cook born in Sarajevo
All the bottles signed by chef Ljubomir / 100 Maneiras have friends inside and out. The labels are designed by Mário Belém and Vasco Branco, authors of many of the pieces at Bistro, such as "Rebenta Coração" at the entrance of the restaurant in Largo da Trindade; and who normally gives them the names and tells the stories inside is Mónica Franco (journalist and wife of the chef-patrón).
But friends are, first and foremost, inside the bottles. António Maçanita, Dirk Niepoort, Francisco Bento dos Santos, Susana Estebán, Rui Reguinga, Pedro Silva Reis and Tony Smith are the names of renowned producers and winemakers, but they were not chosen solely for their technical ability… (It's all about joining work and pleasure, friends and effort, adding fun to the profession – a trademark of Ljubo – and 100 Maneiras).
This "trip" through wine started south. In Alentejo. First in the Serra D'Ossa, with the oenologist Susana Estebán and Solar dos Lobos. The goal was to make a wine together. They produced five: Solar dos Lobos edição 100 Maneiras, white and red Lhubav and white and red Lobo Mau (which, for bureaucratic reasons, ended up being named Solar dos Lobos by Ljubomir).
"Ljubav" means love, in Serbo-Croatian. Lhubav (with "Lh") is as one reads the name of the first wine created by the most Portuguese Yugoslav chef ever. In his veins runs a mixture of Lusitanian wine and blood. And so he created this "Love" for Portugal and put it in two bottles. In one of them, an Alentejo with a Northern accent, white, fruity, delicate. As delicate as true love. In the other, an honest red, for all occasions and accompaniments.
In the white and red Lobo Mau (the Solar dos Lobos by Ljubomir), Ljubo put his voracious appetite. It is a lamb in a wolf's clothing: full bodied without being aggressive, complex being simple. Composed only of three grapes and with a stage of one year in French oak barrels, it is a Reserve that accompanies his gastronomic creations. It has body, structure, personality – like the cuisine practiced in the 100 Maneiras restaurants.
In the same region, but next to Arraiolos, in the Fita Preta cellar, Ljubo returned to his childhood and created Lhubinho, a rich and lickerish white (some claimed to be the best white of that year and many bought it at dozens at Bistro 100 Maneiras…). In the same cellar, Ljubo also signed a Lhubão (red), big, fat, full-bodied, corpulent. Pure and hard. Ljubo (as he's treated by his friends) became Lhubão for all. A great wolf, a great Ljubo, a great wine.
In the mountain of São Mamede, next to Portalegre, the cook joined Rui Reguinga and they went Nu ("naked") to "cook" a white wine with "no bullshit". It is a wine without makeup, without yeast, totally natural, made in the old vineyards of the oenologist.
One day the Yugoslav climbed to Douro. And he didn't want to climb any further… With Dirk Niepoort, he started by creating a white and red Maldito and a white and red Éclaire. In Dirk, considered one of the best wine producers in Europe and a world reference, Ljubo found "another mad man". They became friends, more than business partners.
Maldito is a versatile and gastronomic wine. Depth, minerality and complexity are the nouns which translate it, also characteristic of the wines of this region. However, the freshness and purity of the fruit prevail. Maldito white is fresh, light, aromatic and with a strong minerality. Éclaire red, the result of a mixture of grape varieties, including Tinta Amarela, Rufete and Touriga Franca, is produced in the Cima Corgo sub-region, in vineyards at 450 meters exposed to the North, facilitating a slow and balanced maturation. The white Éclairecomes from vineyards with more than 60 years old, located on the right bank of the Douro river, 600 meters above sea level. With exposure to the north, they produce grapes with a unique balance and freshness. The fermentation in barrel gives rise to a complex white.
Bottle labels by Mário Belém
The 100 Maneiras wines are a reflection of the history of Ljubomir, of his cravings and desires, they are the result of dreams and wishes, of goals achieved and goals to achieve.
From the sparks between the Dutch descendant and the Yugoslav dissident came another wine, in 2018 (made still in 2013), a special nectar, kept in barrels for more than three years, always "almost" ready – but never ready – to bottle up. This slow red is called Mó, in honor of a female figure. And under this bridge little water (but lots of grapes…) is expected to circulate.
Mais Vale Tarde do que Nunca ("Better Late than Never") was the first Late Harvest signed by 100 Maneiras. Born in partnership with Real Companhia Velha, it is a sweet, tasty and long white – a result of the fungus of Botrytis Cinerea on the Semillon grapes. Result of a natural phenomenon, commonly called "noble rot", it is the proof that nature can do everything – even rot! The label, designed by Mário Belém, was highlighted by Observador newspaper in an article about "wine labels that are true works of art".
Bottle labels by Mário Belém
The art of Boca do Inferno ("Hell's Mouth") is designed by Vasco Branco, who, with Dante's imagination, "painted" the first "aguardente vínica", a wine spirit, of this house. Created with Quinta de Covela, it's a spirit of "vinho verde" (green wine), complex, intense and expressive, just like its name and its illustration. With them, the intention was to mix the imagery of Gustave Doré in the illustrations of Dante's Inferno to "our" Adamastor and to the history of the "monster" of the Ocean, which conveys this idea of strength and power (of the "aguardente bagaceira") but also refers to the history of Portugal and the chapter of the Discoveries. Because it is also to the discovery that 100 Maneiras launches itself, constantly, with each new creation.
In Lisbon, Ljubo was KO?… With Quinta do Monte d'Oiro, he launched Quem Syrah?, made exclusively with Syrah grapes, and KO?, in a linguistic and metaphorical play. KO? is the other face of Quem Syrah?. The white face, clear, perceptible, but also scarred by life. Knock Out? No, never! "KO?" in Serbo-Croatian means "Who?". And who is Ljubomir Stanisic after all? A man fled from the war, a refugee in peace, with many stories told and many others hidden. In this mix, 70% Marsanne and 30% Viognier, the stories are for those who can read with the palate. Wine with X-ray vision.
Bottle labels by Vasco Branco
Outside the mainland, the host of Pesadelo na Cozinha (Kitchen Nightmares) gave a long-standing headache to a long-time friend and didn't rest until he cornered him… In the island of Pico, Ljubo "invaded" the cellar of the Azores Wine Company and left with Encurralado ("Cornered"), a white wine made with Arinto of the Azores and Verdelho, 20% of centenary vineyard. A tribute to the islands and the migrants, to the wonders of nature but also to the setbacks of life, to the past with eyes set on the future. Everything "written" in a bottle, to be read through the wine sprinkles…
But Ljubo is an eclectic man – and cook. And his creations, solid or liquid, reveal that. In 2015, he began to make other discoveries, far from the vineyards.. In that year, he launched his first craft beer: "Lhubobeer". An idea entertained for a long time, which the chef allowed to germinate until he found the ideal partner – Mean Sardine, a brewery in Mafra, where craft beers are 100% malt, unfiltered, without dyes and preservatives, and the gas is produced naturally in the bottle. To the formula, Ljubomir added one of his favorite herbs, thyme, producing a smooth, aromatic beer.
"Mó" illustration by Vasco Branco; "Refugees"  illustration by Mário Belém, "Bicho do Mato"  illustration by Hélio Falcão
The first (beer) was followed by the second (experience). Three years later, in 2018, the chef threw himself into "Bicho do Mato". A beer made in partnership with LETRA, based in Vila Verde. A 100% natural beer but also 100% special. Special of spiced, but also seasoned by the head, trunk and members of the "enfant terrible" of Portuguese gastronomy, which to the grammar of malts and hops added his ras-el-hanout (a spice that is a mixture of many other, of Moroccan origin). With a label designed by Hélio Falcão, it is a full-bodied, robust, balanced and even unusual beer with citric and tropical aroma.
Still in 2018, Ljubo didn't resist the miracle of multiplication. After the wine, the beer, the late-harvest, the aguardente, he decided to create his first Rum. Refugees is the name of the blend signed by Ljubomir Stanisic, aged for two years in the warehouses of Licores Serrano, in Serra da Estrela. Made from sugar cane – originally from Syria, in ancient Persia – it migrated along the Mediterranean Sea to the south of Spain, where it is distilled, and finally arrived in Portugal where it found refuge. After aging in barrels of French oak, where previously had passed whisky, Ginja liqueur and Douro wine, Refugees Rum was born.
"Boca do Inferno" illustration by Vasco Branco; "Mais Vale Tarde que Nunca" and "Encurralado" illustrations by Mário Belém
A story is told in bottles: 1454 of them, to be precise, all numbered and illustrated by Mário Belém, with images that take us to the Middle East. A story with a mission that particularly touches this son of Sarajevo: to support the refugees, to contribute to the possibility of a happier ending, as part of the value of sales reverts in favor of JRS – Jesuit Refugee Service, an institution that supports refugees in Portugal.
In 2020, "Bicho do Mato" makes a second appearance. The same soul, now expressed in wine, produced by the Yugoslavian chef with Dirk Niepoort – who else ?. A white wine from Douro, which proves that an animal never comes alone. Ljubo and Dirk are social animals, but they escape the norms of society. They are animals of a rare species, they smell of hedonism. They share irreverence. They value freedom. If they could, they would live like hermits. They are wild animals but men of the world, with world inside. With history. Full of stories to tell. Soft-hearted beasts. Animals to care. (And now to taste, in a bottle that, just like in the beer with the same name, travels accompanied with a label signed by Hélio Falcão).
And if many would think the wine cellar was complete, Ljubo is always able to find one more space. Another bottle to toast. In this case, another wine born from the successful partnership with Dirk Niepoort, the first created by the duo outside the Douro region. In Portalegre, they came together to create a "surname" without possible pronunciation. A red wine made with old vines, named "Sem Maneiras", with a label signed, once again, by Hélio Falcão.
In bottles (as in food and life), Ljubo (and the 100 Maneiras) puts messages. He throws them "overboard" in the hope they'll find their path. He lets them speak for themselves. Without too many words. Only with a lot of "seasoning".
Bicho do Mato – White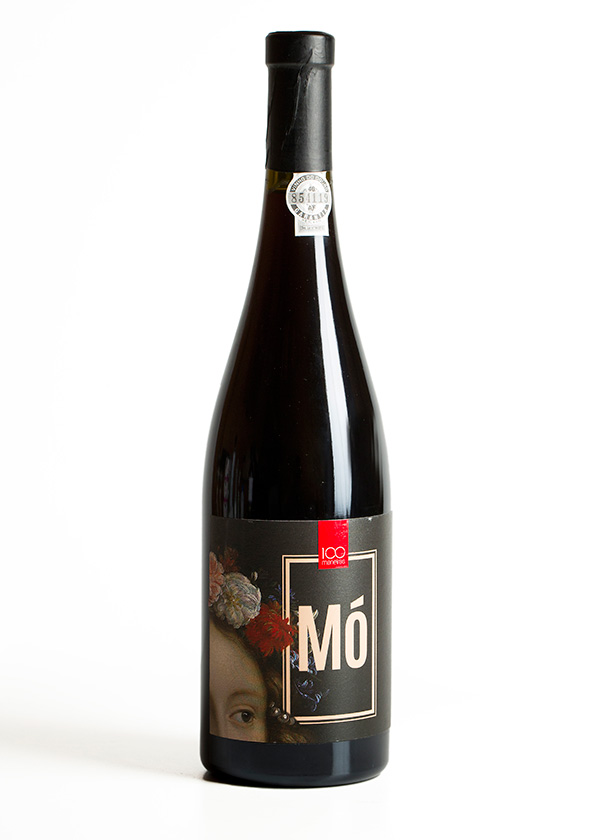 Mó
Bicho do Mato
Refugees
Boca do Inferno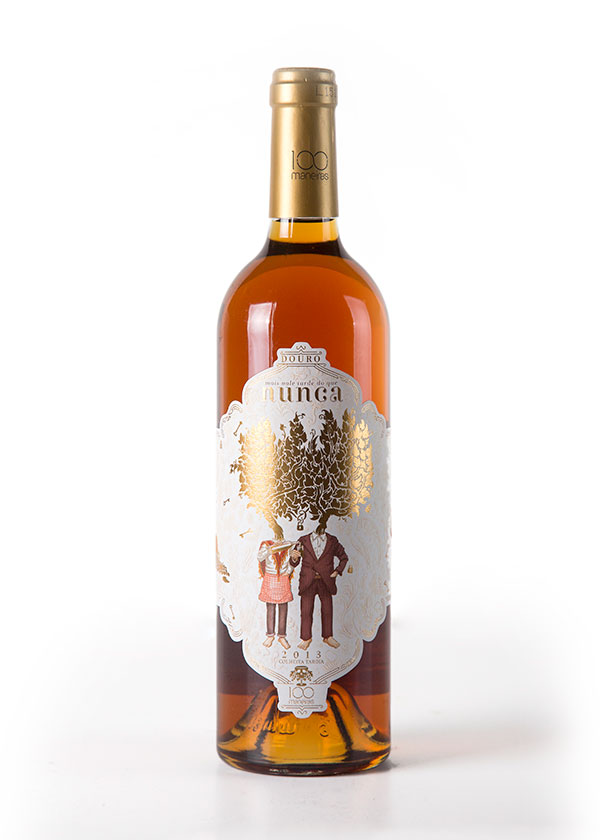 Mais Vale Tarde que Nunca
Encurralado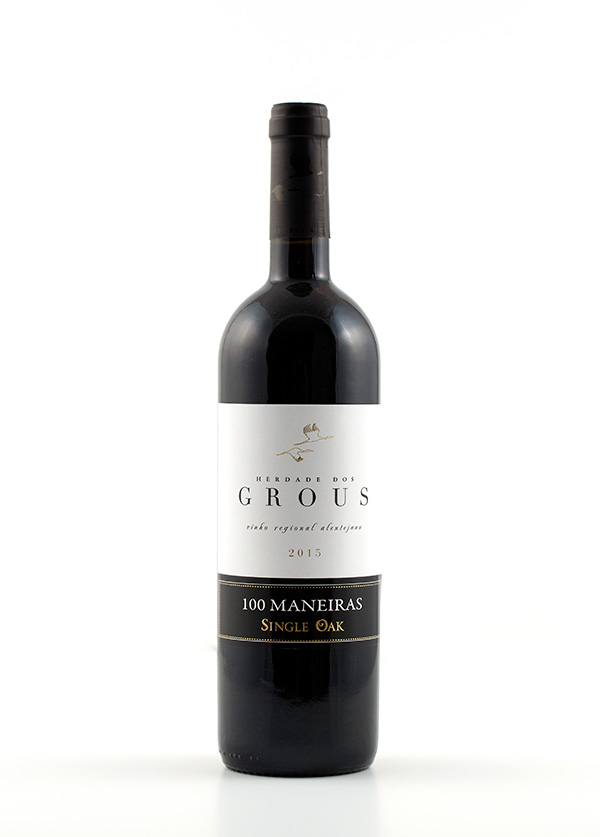 100 Maneiras blend by Grous
Lhubão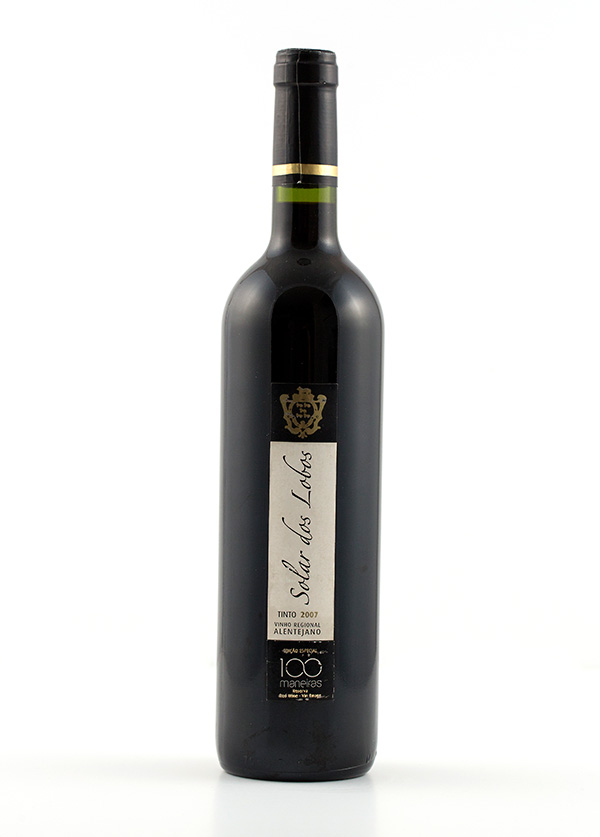 Solar dos Lobos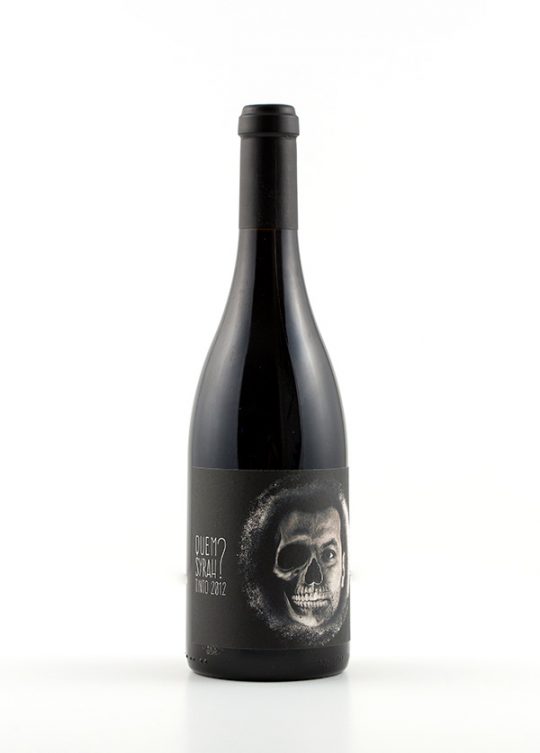 Quem Syrah?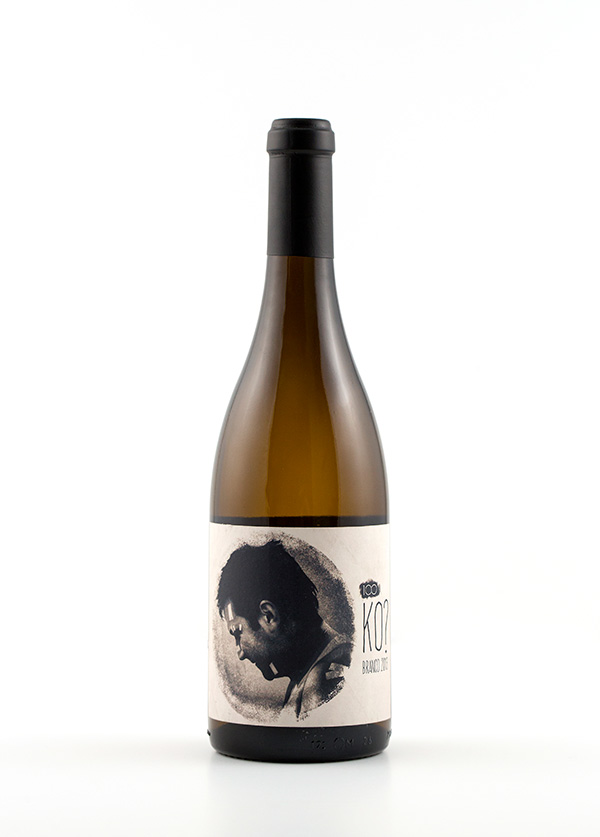 KO – White
Maldito – White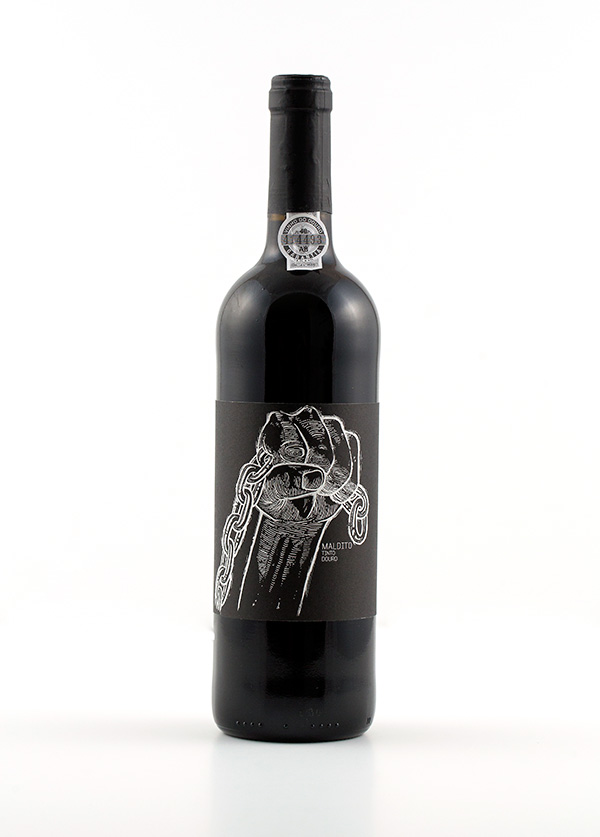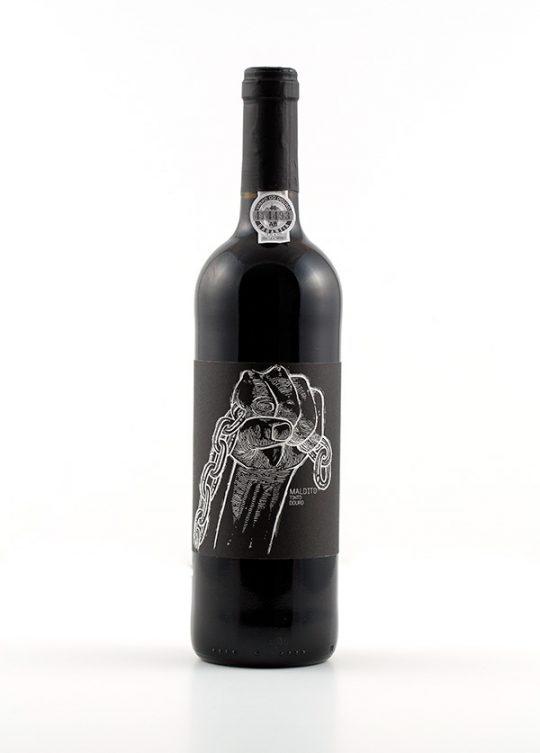 Maldito – Red
Éclair – White
Eclaire – Red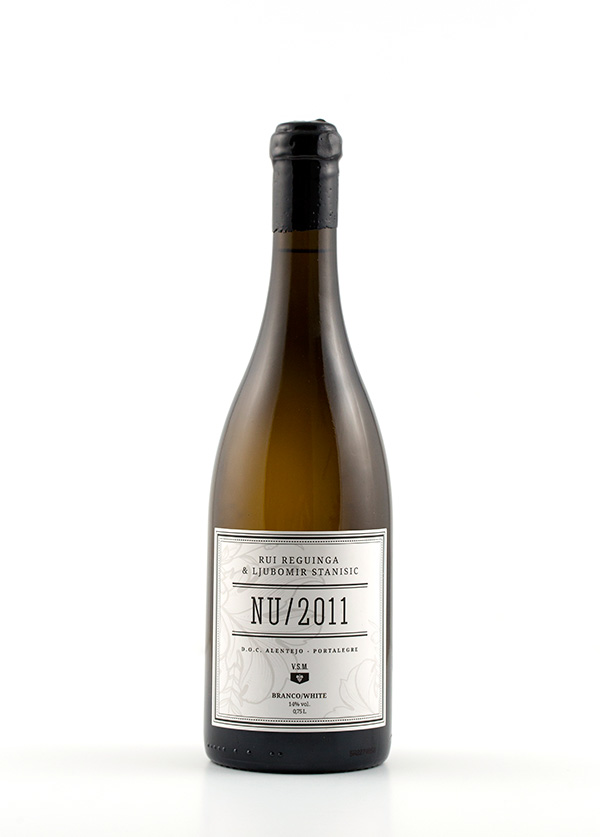 NU
Lhubav – Red
Solar dos Lobos – White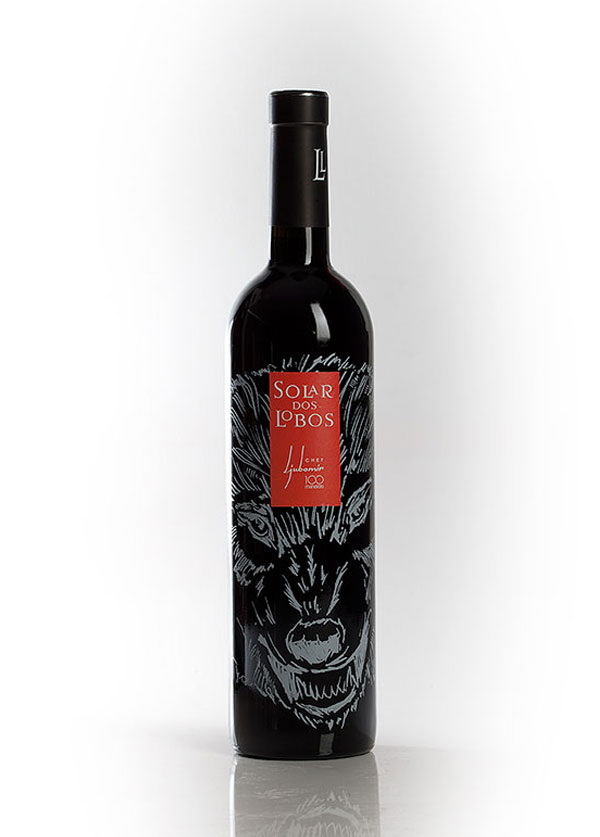 Solar dos Lobos – Red
Lhubinho – White
Lhubobeer