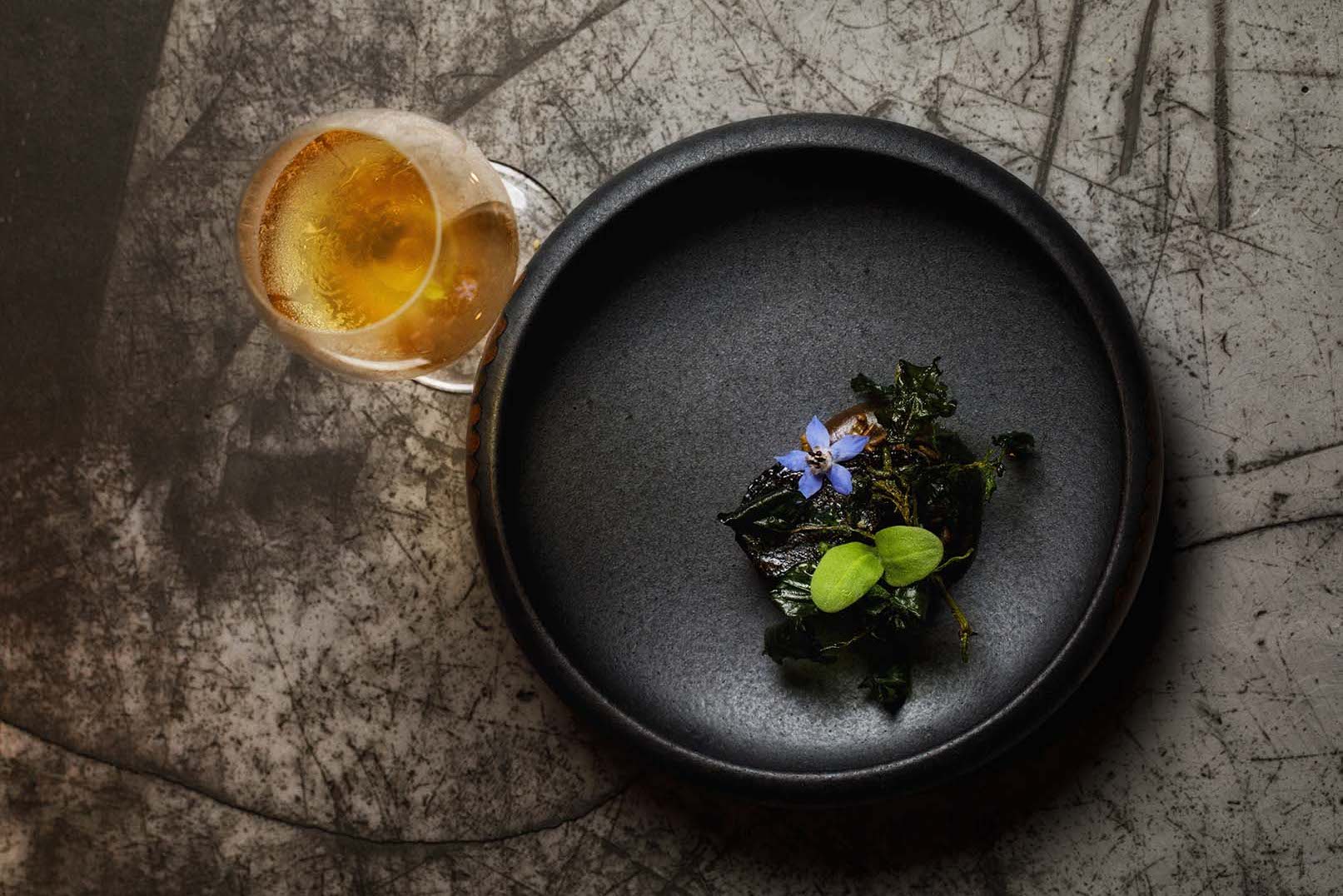 Summertime brings news at 100 Maneiras
With the Summer, Restaurant 100 Maneiras brings news to its tables. Extended opening hours, with dinners being served every day, and two new alcohol-free pairings, to increase the choice of those who sit at these tables.
At number 39 of Rua do Teixeira, in the heart of Bairro Alto, Restaurant 100 Maneiras (distinguished with 1 Michelin star in 2021, 2022 and 2023), took advantage of the arrival of long days to expand its opening hours. Since the beginning of June, the restaurant's doors are open every day for dinner, from 7 pm to 1 am, without interruptions in the calendar.
At the table, remain the three tasting menus with which the cuisine of 100 is written, traveling through the life, memories and experiences of chef Ljubomir Stanisic and the kitchen team led by executive chef Manuel Maldonado: The Story (17 moments), The Short Story (a shorter version of the first menu) and Echoes of 100 (100% vegetarian menu). Menus that change depending on the seasons and the products available, without forgetting to include those that are already iconic dishes from 100 and that define the history of the "Portuguese-Yugoslavian" chef, such as Welcome to Bosnia, Sarajevo Cigar, The Last Supper or Rock, Paper, Scissors.
It was to accompany the different menus that the two new alcohol-free pairings were created by the bar manager of 100 Maneiras group, João Sancheira (elected Bartender of the Year 2022 in the last edition of the Lisbon Bar Show awards, in May of this year). Two happy, sober and conscious "marriages", inspired by nature and which combine well-being with well-tasting, matching what is on the plate without ever overriding its flavors. There is a Swinging Pairing (a version with 9 moments) and a Smooth Pairing (6 moments), two new options that join the three wine pairing proposals already available (one for each tasting menu) and thus widen the choice of those who sit down at the tables of 100 Maneiras Restaurant. Marriages that guarantee no headaches. Not even Santo António could promise this much!