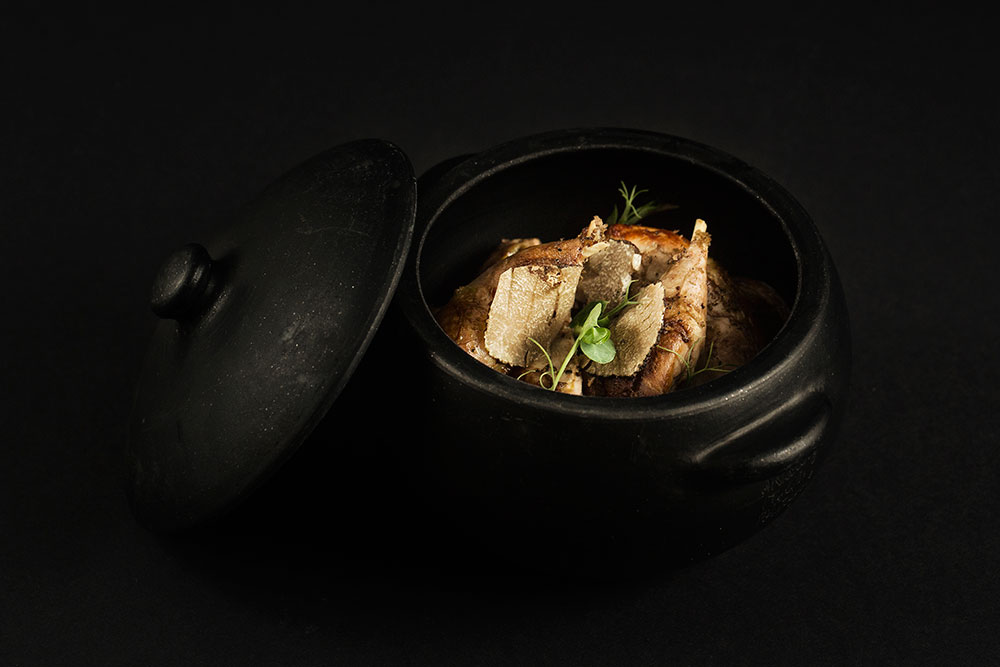 100 Maneiras to face the cold
Seasonal products, traditional recipes and unexpected creations share the space in the new Bistro 100 Maneiras' menu. Winter calls for warmth and this is what we find at the tables, with seasonal ingredients, as is, after all, the mark of chef Ljubomir Stanisic. Nuts, game, tubers, truffles and mushrooms are major presences in this menu designed to warm both body and soul during the cold season.
Rescued from tradition, dishes such as Cabidela (chicken blood) rice or Leg of lamb with giblets rice also emerge, in praise of comfort food with a taste of memories and home. Also for the first time, Bistro's menu now features a vegetarian section – "Green like the fields". Endives, parsnip and walnut purée, Vegetables and leaves from the garden and Carbonara and spinach ravioli with cheese sauce are the three suggestions that come to please Greeks and Trojans – vegetarians and otherwise. Times change, will changes, the marriage between taste and knowledge that is standard in the chef's kitchen continues, increasingly turned to products and the importance of a sustainable and conscious consumption.
The same is true in Restaurant 100 Maneiras, where the tasting menu is, again, a declaration of love for the sea. In a country that has some of the best fish and seafood in the world, chef Ljubomir Stanisic assumes the mission of divulging one of our greatest treasures, demonstrating its quality, versatility and richness in six of the nine dishes that make up the tasting menu. Drawing on products so often despised, such as the prawn head who is protagonist in "Talking Head 2.0", Ljubomir builds a menu that stimulates the discovery of new directions, unavoidable nowadays, in a greater proof of love for the product.
During Winter time, in 100 Maneiras restaurants, food is savored in good company and with the glass always half full. Winter may come – we can handle it!