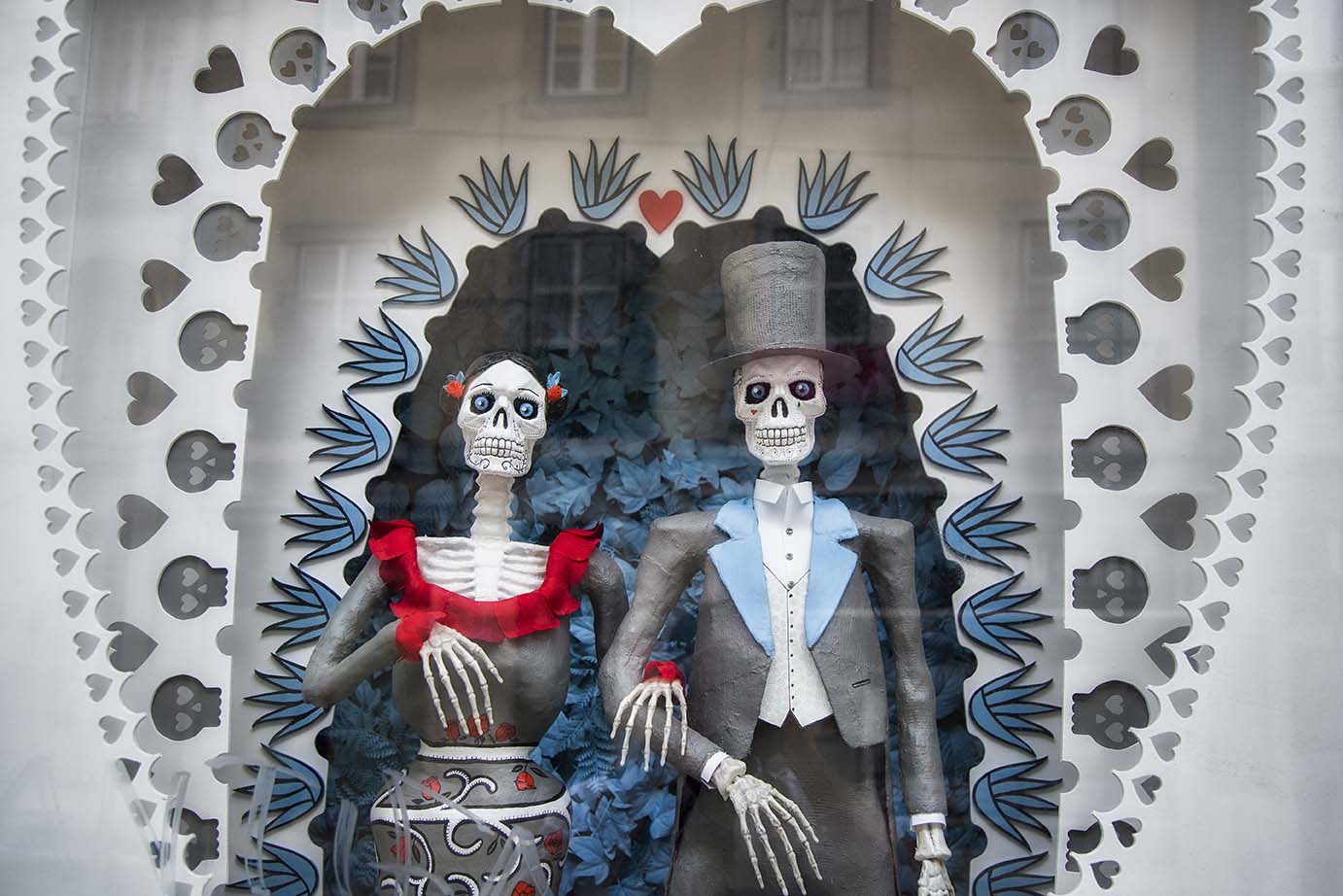 Love by 100
Love may not have a set date but, in 100 Maneiras' group, all excuses to celebrate it are welcome. Starting, of course, with Valentine's Day, with special menus in all the group's restaurants and a very passionate edition of 2GO, the take-away and delivery service with100 Maneiras' signature.
In the restaurant, a "Love Story" is proposed: a menu of 13 moments that combines some of the reference dishes from The Story, the main menu of 100, with creations designed for this date, such as the smoked oyster with caviar, the crispy suckling pig belly or the chocolate and vanilla soufflé. A story to be "read" accompanied by a wine pairing, handpicked for a complete experience.
At Carnal, love is served in a caliente version, with chef Luis Ortiz's Mexican creations raising the temperature. Fried tortillas with guacamole, horse mackerel and al pastor tacos, grilled octopus and kid goat take charge of the salty part of the menu, with the already famous "Gordita de nata" leaving a sweet note in the end to spice up the rest of the night. The menu also includes a bottle of Sexy Rosé sparkling wine, waters and coffees and is available for a minimum of two people, with no maximum, to respect love of all sizes and shapes.
With Bistro's doors still closed, it is at other tables that the flavors from the kitchen at number 9 of Largo da Trindade pay their tribute to Valentine's Day. In 2GO format, for take-away or home delivery (available in Lisbon, Loures, Almada, Oeiras and Cascais, with a 5 euros delivery fee), it is possible to taste some of Bistro's classics such as the fish ceviche, the beet tartar and the chocolate mousse with red fruits, joined by a selection of Bosnian specialities, meat lasagne and a bottle of Sexy Sparkling Rosé. This menu is available exclusively for two people and orders must be placed until the 10th of February by phone (+351 910 397 575) or email (info@100maneiras.com).
And for those who can't celebrate together on this date, the suggestion remains: to offer a 100 Maneiras' experience but, in this case, to enjoy later, with customizable vouchers valid for use both in the Restaurant and Bistro.
To celebrate love every day, in every way, at our tables or at yours – because all we need is love.