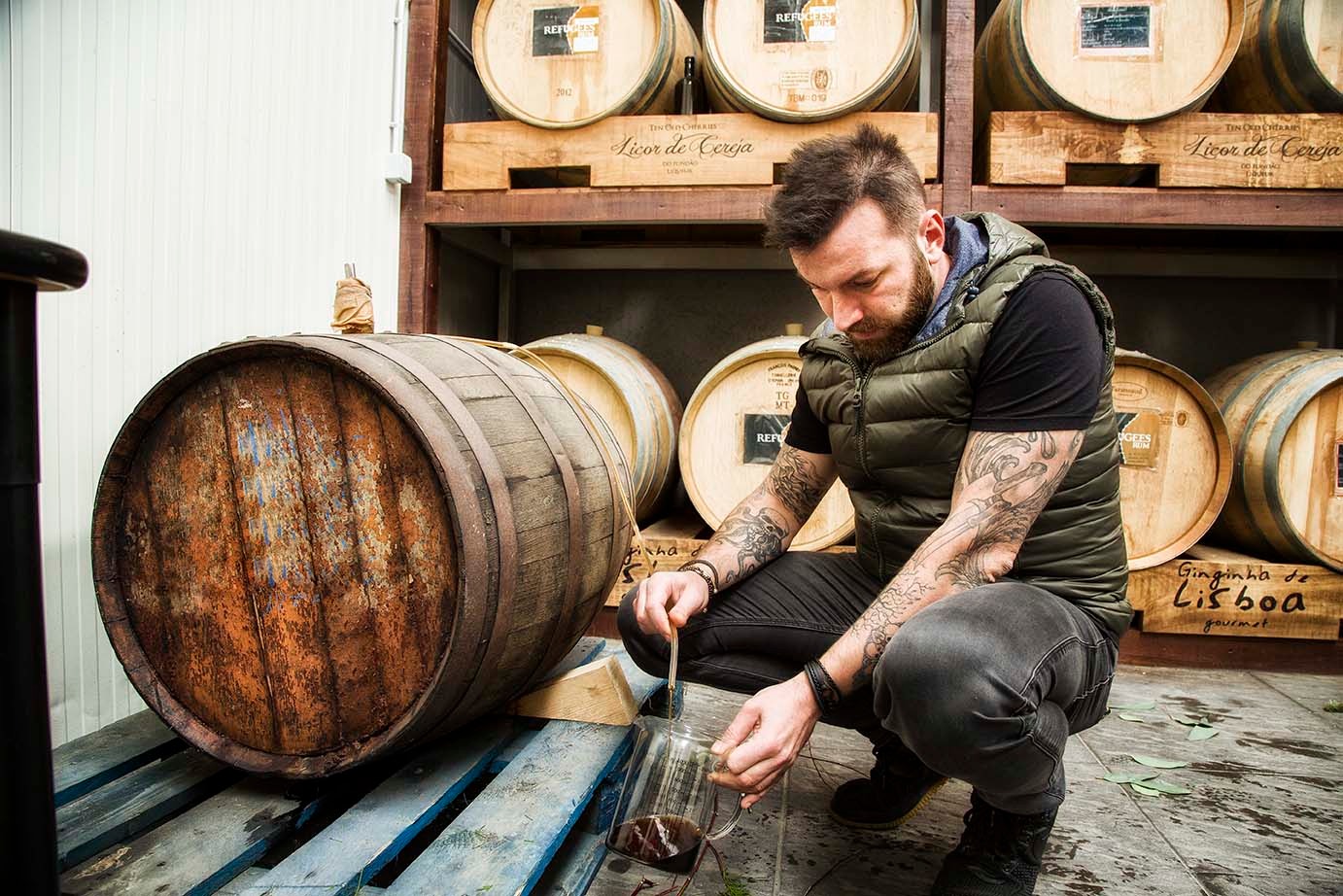 Refugees Rum wins bronze at IWSC
Refugees Rum, the rum created by chef Ljubomir Stanisic in partnership with Zimbro – Licores Serrano, was distinguished with a Bronze Medal at International Wine and Spirits Competition (IWSC) 2019.
Launched in the end of 2018, this Serra da Estrela-born rum recorded a total of 89 points, the highest score within the Bronze category, in the competition, one of the most important in the area.
In operation for 50 years, IWSC aims to reward excellence in the world of wines and spirits. To ensure the process is 100% exempt, each reference submitted to the competition is blind tasted by a group of over 400 juries from over 30 different countries, who can taste a maximum of 65 references per day.
Made from sugar cane – originally from Syria, in ancient Persia –, aged for two years in the warehoused of Licores Serrano, in Serra da Estrela, Refugees Rum is the result of a blend signed by Ljubomir Stanisic.
This rum does not hide the "marks" of life. On the contrary, it shows them with pride. A rum which migrated along the Mediterranean Sea to southern Spain and finally arrived in Portugal where he found refuge, shelter. Its aromas reveal its stops: in the French oak barrels where once aged Portuguese "ginja", in the barrels that once kept Douro wine. It is a spirit with noble wood inside, with sweetness, elegance and subtlety.
The label is by artist Mário Belém, and it transports us to this same trip, with marked references to the Middle East and the diaspora of a family, with their eyes on the path and on the hope of the beginning of a new life.
The first edition of Refugees Rum was limited to 1454 numbered (and meanwhile sold out) bottles and part of the profits went to JRS – Serviço Jesuíta aos Refugiados, an institution  which welcomes and supports refugees in Portugal.
It is a bottle with many trips inside. Of the sugar cane that gives birth to the drink. Of the man who blends it. Of the refugees who inspire it. It is the flower of life – with a very Portuguese soul.
The second edition of Refugees Rum is already under development.